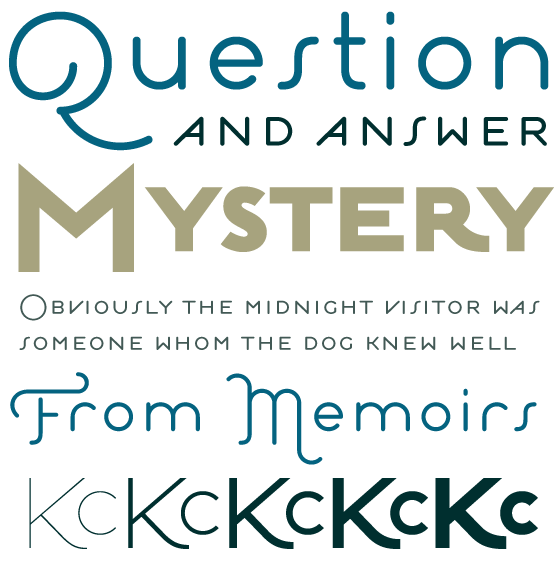 Top to bottom: Estilo Script, Estilo Regular, Estilo Pro
Ivan Bettger for Typekit:
Estilo began as a single art deco-inspired font style, with rounded terminals and centered small caps. Loopy but constrained swashes were added in the popular Estilo Script, and eventually an expanded set of weights with sharper, refined terminals became Estilo Pro. Generous letterspacing and a rigid skeleton give Estilo a classy, minimalist look, but a few details — like the long tails on the cap Q and R, and the slanted small cap A and V in the original Estilo — add a touch of flamboyancy.