Welcome to the library
Books are a timeless source of inspiration, education, and influence for the work we do. So we assembled this collection of recommended books that continue to be useful in our own work and ongoing practice — in many cases, these books have even earned a spot on our shelves at home. Scroll down to see the full list of books and read select reviews by members of the Typekit team.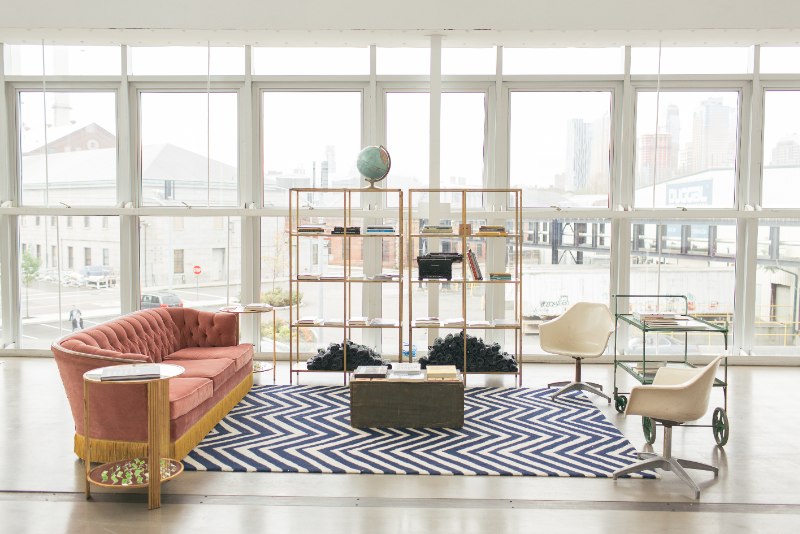 Books in the library
Adobe Originals type specimen books: Poetica, Minion, Adobe Caslon, Adobe Garamond, Adobe Jenson, and Garamond Premier.
Anatomy of a Typeface by Alexander Lawson
The Anatomy of Type by Stephen Coles
An Atlas of Typeforms by James Sutton & Alan Bartram
Book Design by Andrew Haslam
Content Strategy for Mobile by Karen McGrane
Corporate Diversity by Andres Janser and Barbara Junod
Creative Characters (The MyFonts interviews, vol. 1) by Jan Middendorp
Design is A Job by Mike Monteiro
The Design of Everyday Things by Donald A. Norman
Designing for Emotion by Aarron Walter
Designing News by Francesco Franchi
Designing with the Mind in Mind by Jeff Johnson
Designing with web standards by Jeffrey Zeldman & Ethan Marcotte
A Dictionary of Color Combinations, from Seigensha
Digital Typography by Donald E. Knuth
Don't Make Me Think by Steve Krug
Dot-font – Talking About Fonts by John D. Berry
The Elements of Content Strategy by Erin Kissane
The Elements of Dynamic Symmetry by Jay Hambidge
The Elements of Typographic Style by Robert Bringhurst
The Elements of User Experience by Jesse James Garrett
Emigre No. 70 The Look Back Issue by Rudy VanderLans
Envisioning Information by Edward R. Tufte
Execute by Josh Long
A Field Guide to Typography by Peter Dawson
Finer Points in the Spacing and Arrangement of Type by Goeffrey Dowding
Football Type by Banks and Sheridan Bird
Forms in Modernism by Virginia Grace St. George Smith
The Form of the Book by Jan Tschichold
Frederic Goudy by D.J.R. Bruckner
The Fundamentals of Typography by Gavin Ambrose & Paul Harris
Graphic Design, Referenced: A Visual Guide to the Language, Applications, and History of Graphic Design by Bryony Gomez-Palacio & Armin Vit
Graphic Design: The New Basics by Ellen Lupton
Helvetica and the New York City Subway System by Paul Shaw
Herb Lubalin by Gertrude Snyder and Alan Peckolick
The Humane Interface by Jef Raskin
The Inmates Are Running the Asylum by Alan Cooper
Inside Paragraphs by Cyrus Highsmith
Interaction of Color by Josef Albers
Jan Tschichold: Typographer by Ruari McLean
Language Culture Type: International Type Design in the Age of Unicode by John D. Berry (Ed.)
Lettering and Type by Bruce Willen & Nolen Strals
Letters of Credit by Walter Tracy
Made with FontFont by Jan Middendorp & Erik Spiekermann
Manuale Typographicum by Hermann Zapf
Merz to Emigre and Beyond by Stephen Heller
Mobile First by Luke Wroblewski
Nicely Said, by Nicole Fenton and Kate Kiefer Lee
Offscreen Series by Kai Brach
On Book Design by Richard Hendel
Playful Type 2 by Robert Klanten; Hendrik Hellige; Jan Middendorp
Pretty Pictures by Marian Bantjes
Revival of the Fittest – Digital Versions of Classic Typefaces by Philip B. Meggs (Ed.)
Sign Painters by Faythe Levine and Sam Macon
Stop Stealing Sheep by Erik Spiekermann
Symbols Signs Letters by Martin Andersch
A Tally of Types by Stanley Morison
The Ten Commandments of Typography by Paul Felton
The Thames and Hudson Manual of Typography by Ruari McLean
Thinking with Type (2nd Edition) by Ellen Lupton
Twentieth Century Type Designers by Sebastian Carter
Twenty-Two Tips on Typography by Enric Jardi
Typeface: Classic Typography for Contemporary Design by Tamye Riggs
Typefaces for Books by James Sutton & Alan Bartram
Typographers on Type by Ruari McLean (Ed.)
The Typographic Desk Reference by Theodore Rosendorf
Typographic Quest by West Virginia Pulp and Paper Co.
Typography Sketchbooks by Steven Heller & Lita Talarico
Typoholic by Viction:workshop
U&lc Influencing Design and Typography by John Berry
Universal Methods of Design by Bella Martin & Bruce Hanington
Universal Principles of Design by William Lidwell, Kritina Holden, & Jill Butler
The Visual Display of Quantitative Information by Edward R. Tufte
Yearbook of Type I, from Slanted
Reviews of select books
Here is an ambitious book that covers a lot of ground and does it well. Written and designed by my friends Tamye Riggs and James Grieshaber, respectively, it works as both a visual introduction to typefaces in use in a variety of settings, but can also serve as a colorful reference for future typographic projects.

— Christopher Slye
Another cherished overview of type, arranged as a kind of tour through styles and history. Chapter by chapter, it explores type from its beginning up to the 20th century. This is another book I read from beginning to end. It's also carefully designed and a pleasure to look at and hold.

— Christopher Slye
Drawing on his vast knowledge of typefaces and keen eye for subtle details, Stephen Coles coaches readers through a collection of simple, striking type samples — highlighting the features that make the typefaces noteworthy, and making suggestions about how each can best be used.

— Tim Brown
This is an excellent visual overview of movable type as it has evolved over its history. The large format provides enough space to generously cover numerous examples from every significant typographic period. By presenting identical specimens for a variety of similar typefaces, you can easily see and compare their differences.

— Christopher Slye
A superb collection of the interviews conducted with type designers for the MyFonts email newsletter. The interviews are so thorough that they absolutely deserved a medium more permanent than email, and this book is that answer.

— Elliot Jay Stocks
The great type designer and typographer Hermann Zapf designed this book as a celebration of type and typography, as well as a nod to Giambattista Bodoni's Manuale Tipografico. Each page shows a simple, elegant design, demonstrating the typeface and its function. And like most everything, most of the pages can now be found online.

— Ben Trissel
Cyrus Highsmith's brief book about the basics of typography, with delightful illustrations and no wasted words. The parts about white space are especially great, with useful terms like "glyph space" and handy volumetric comparisons. Simple and enjoyable, yet weighty with wisdom.

— Tim Brown
A great primer for the budding typography enthusiast and an excellent reference manual for the more discerning typographer, Post Typography's book is both educational and visually stimulating — perfect for the coffee table.

— Elliot Jay Stocks
When I was first learning about type, this book was an intelligent and readable resource which covered, all at once, the technology, craft, history of type — and some of its best designers. It's the kind of book you can read cover-to-cover (and I did). Walter Tracy's writing is always friendly and approachable. Very much a predecessor in spirit to the better-known Elements of Typographic Style, it was one of the first several books that got me hooked on type.

— Christopher Slye
Something of a typography bible from the highly-regarded and highly-opinionated Erik Spiekermann, using real-world examples — human faces, physical spaces, music, etc. — as metaphors for a deeper understanding of type's ability to elicit deeply emotional responses in the reader.

— Elliot Jay Stocks
Jay Hembidge spent years studying and analyzing classic art and architecture. From his research, he cataloged the types of proportional systems used in the creation of buildings, books and various artifacts. A fantastic resource for designers frustrated with the blank canvas or blank page.

— Ben Trissel
From specimens, to symbols, to history and harmony, Robert Bringhurst explains the art and craft of typography like none other. If you buy one book about typography, make it this one. It was my own introduction to the field, and remains a reliable desk reference.

— Tim Brown
This fun and informal book, divided into "good" and "bad" halves, takes an often-humorous look at the dos and don'ts of typography and presents them in an engaging style.

— Elliot Jay Stocks
A straightforward book of text type specimens, with some interesting introductory notes. This is one of my favorite specimen books because of the quantity of typefaces shown and the extensive text specimens. The book's British origin means some faces lesser-known to US readers are included.

— Christopher Slye
Typographic Quest
by West Virginia Pulp and Paper Co.
WestVaCo commissioned this "inspirational" series as a method of showcasing their papers. The math was simple: pair exciting design with WestVaCo papers, and give the results to customers, who will in turn buy more paper. Each issue is about 28 pages in length and covers a specific aspect of typography: size, weight, structure, form, texture, color, and direction.

— Ben Trissel
Typography Sketchbooks
by Steven Heller & Lita Talarico
Glimpse into the rarely-seen sketchbooks of the world's most respected designers in this behind-the-scenes book that provides healthy doses of inspiration and celebrates the power of these hand-drawn ideas.

— Elliot Jay Stocks
Because so much of modern design and production happened in this magazine. If you were a designer in the 70′s and 80′s, U&lc was a constant in your studio. A product of Herb Lubalin and International Type Corporation, every issue featured fantastic spec sheets and Herb Lubalin's signature style. Fonts.com has made a lot of the U&lc archives available in low-res pdf.

— Ben Trissel
A Book Apart authors take on important topics, distilling the essentials down into beautiful little volumes you can slip into your bag for reading and reference anytime, anywhere. Erin Kissane's The Elements of Content Strategy is a favorite; the last read left me thinking about the importance of how writing serves your readers and finding your (blog's) own voice.

— Liz Galle
Marian Bantjes's work doesn't fall into one spectrum so much as it spans multiple design spectrums. Her work incorporates graphic and logotype design alongside textile and pattern design, weaving intricate patterns that ultimately work in favor of the typographic elements. There is, very honestly, no one doing the kinds of things she is doing today. Pretty Pictures is a catch all catalog of her work — some work is fairly straightforward logotype design, and some of it questions the limits of typographic design. Her more intricate designs certainly call to mind Middle Eastern pattern-making as well as classically intricate calligraphic detailing. This book is less about finding a theme amidst Bantjes's work, and more about being consumed by the sheer breadth of her talent and vision.

— Ben Trissel
It's not only an education in solid typographic fundamentals, written by a designer who deeply understands the web and has profound respect for design history — it's a sneak peek at the way Jason practices design, full of advice so great and so plain that you simultaneously smile and smack your forehead because now you get it.

— Tim Brown
Nicely Said,
by Nicole Fenton and Kate Kiefer Lee
This book articulates a refreshing approach to writing web content for people who may not feel entirely comfortable with the craft. I love the down-to-earth advice in here; writing doesn't need to be precious, and in fact, the best of it rarely is.

— Sally Kerrigan